There's A Very Good Reason Why People Feel So Comfortable Talking To Their Hairdresser About Life's Issues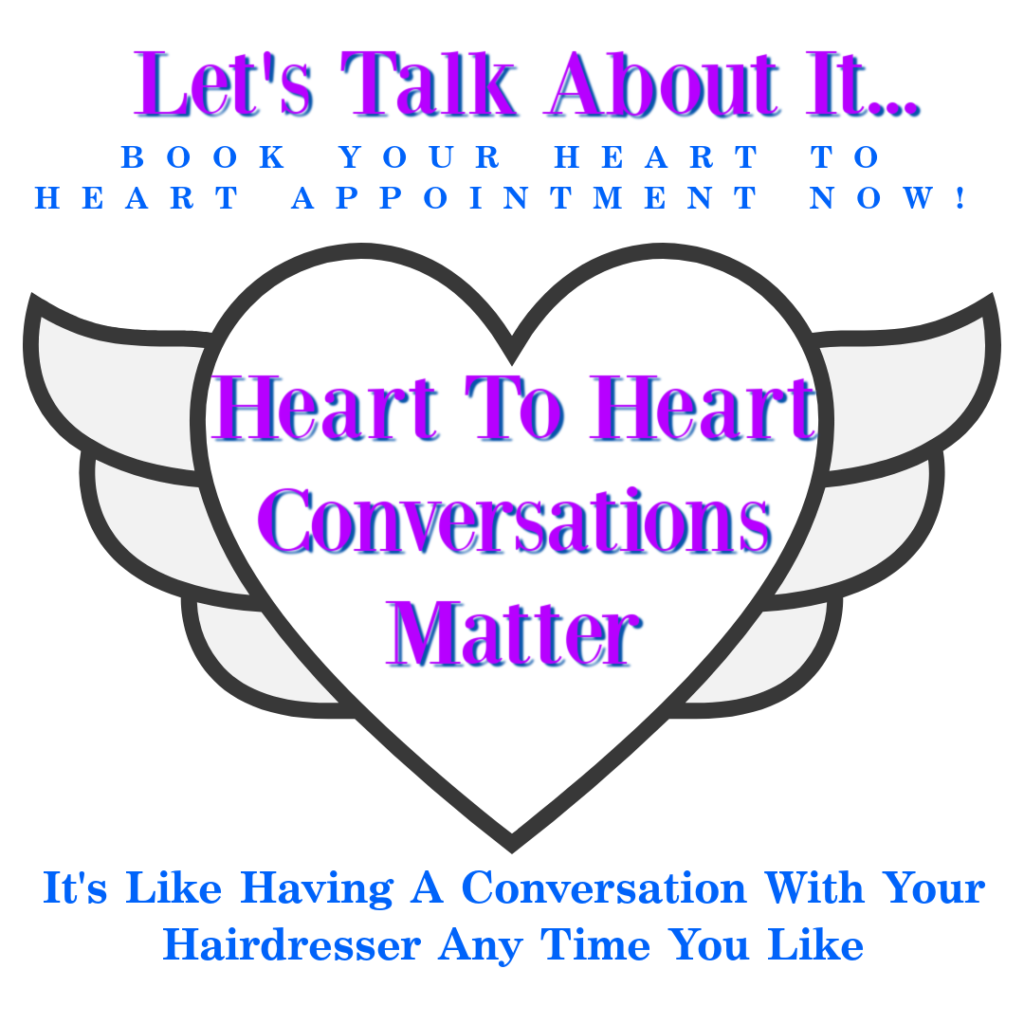 WHEN WAS THE LAST TIME YOU SAT DOWN AND HAD A REALLY GOOD HEART TO HEART CONVERSATION WITH SOMEONE WHO ACTUALLY KNEW HOW TO LISTEN?
BOOK YOUR APPOINTMENT NOW!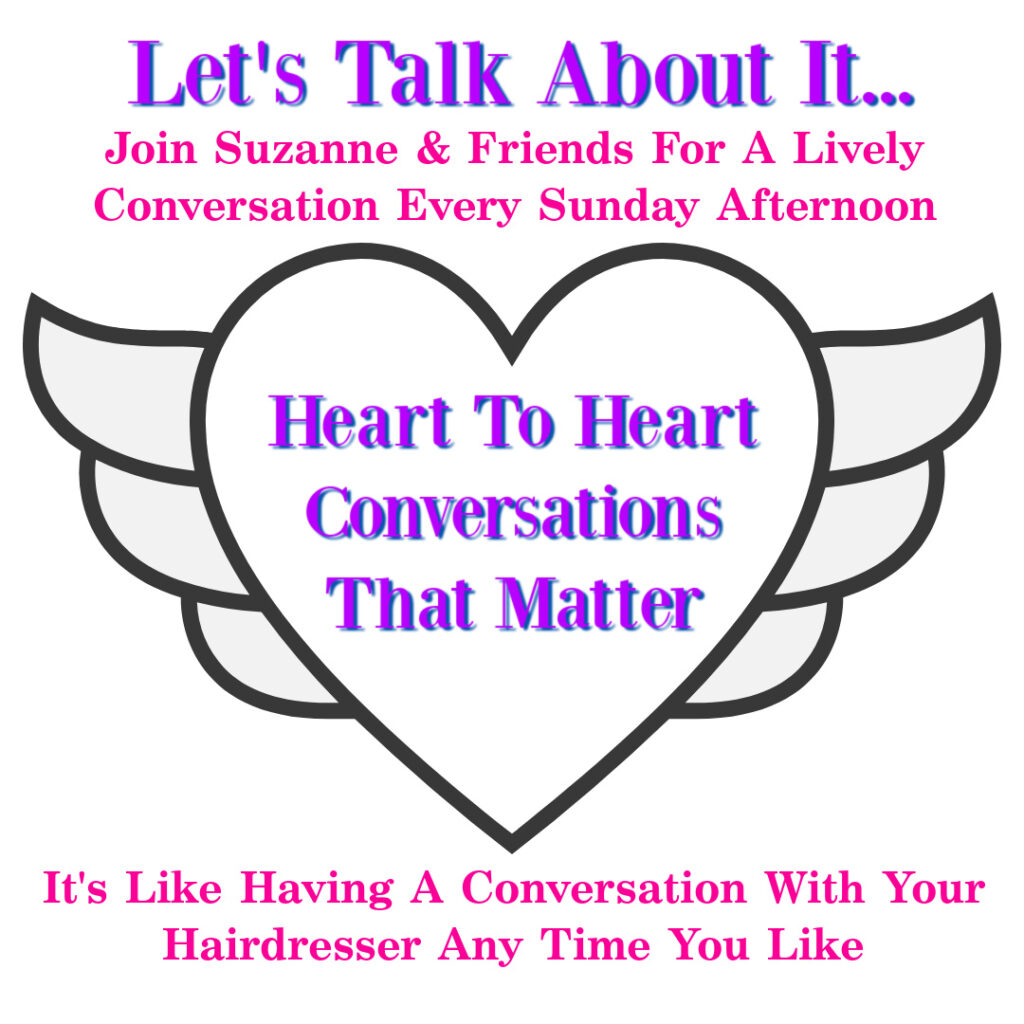 Book Your Heart To Heart Conversation Now… Special Rate $50 For 50 Minutes
Most people agree that they are far more likely to share whatever is on their mind with their hairdresser, than with a therapist. And as a former stylist I can tell you that this is true. In fact, what people won't tell their hairdresser is nobody's business, especially if she or he is professional, and keeps the conversation confidential.
All my life people have come to me to share their stories, and ask for my advice, and this was especially so when I worked as a stylist. I was happy to listen, and whenever necessary offer advice. And consequently many people used to refer to me as their coach.
Unfortunately I became allergic to the chemicals and had to stop doing hair, but that didn't mean that the conversation ended there. In fact, I have taught workshops, and coached people around many of life's issues, and have even written several books on some of the most pertinent topics of life's challenging times.
In saying that though, I have always known that the most important things in a person's life are often the simplest ones, such as human connection, a good conversation, and community. And yet since life has become so complicated those simple pleasures have often been the first to go, meaning that so many people are suffering from loneliness, lack of connection, and feeling that they just don't belong.
With people now being more divided than we have ever been before, and loneliness being a major cause of stress, especially as so few people have anybody to talk to. I decided to offer an affordable, and more natural option to therapy. So if you need someone who is well versed, professional and confidential, to have a heart to heart conversation with, don't hesitate and book your appointment now!
If You Are Looking For Someone Who You Can Talk Things Through, Then Book A Private Session With Me Now!
As if life wasn't already challenging enough without the lockdowns, which led to so many people falling out with family and friends. The truth is that humanity is now more divided than we have ever been before, and people are desperately lonely with no-one to talk to. And even if you could get an appointment with a therapist it could cost you a couple of hundred dollars an hour, or more.
While I have trained in coaching and counselling in the past, and have written several books about many of life's challenges including stress. I do not promote myself as either. In fact I have chosen to offer an affordable option instead. You can book a 50 minute Heart To Heart Session with me for $50.00. Half the price I used to charge for a haircut, and and a quarter of the price many therapists charge.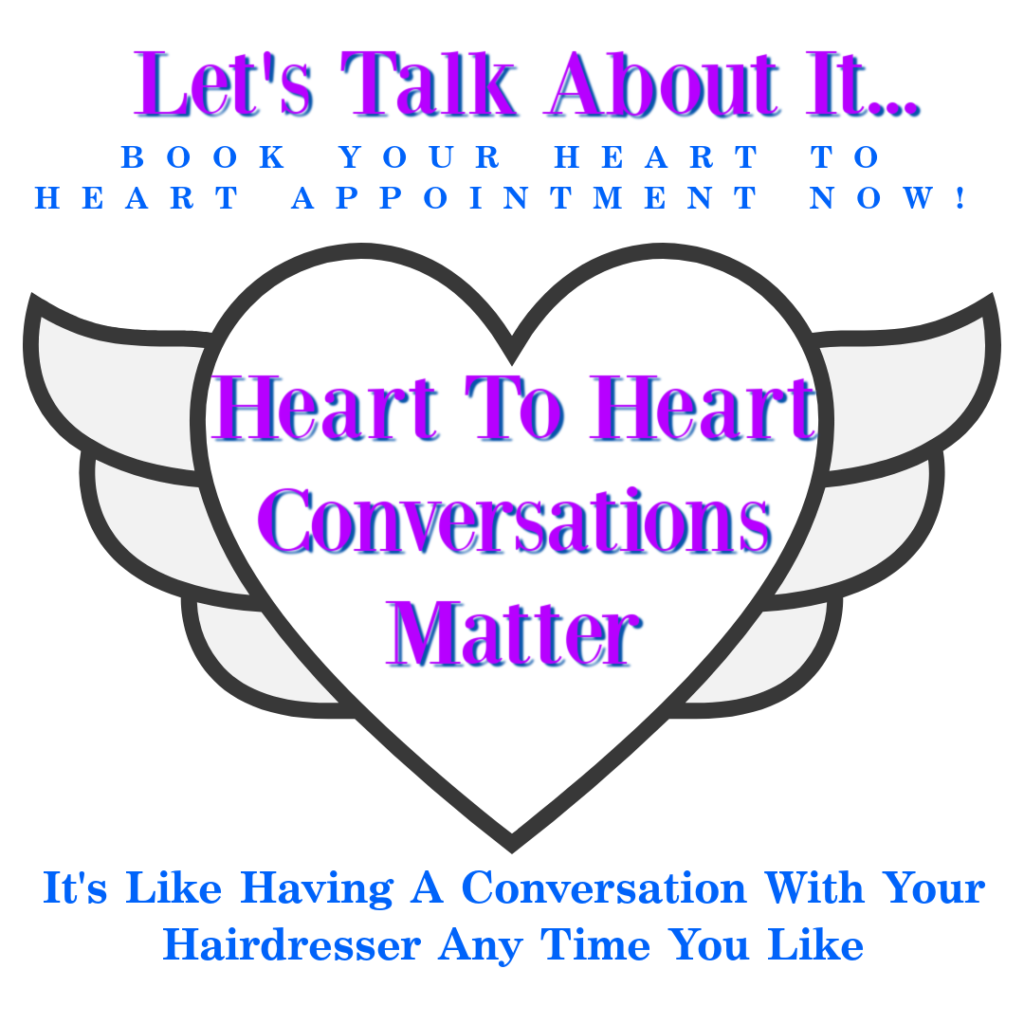 If You Want To Feel As Though You Are Part Of A Community Then Join Us On Sunday Afternoons For A Live Podcast
Community, connection and good conversation, that's what we are all about. We need to lift the human spirit, and as long as we have these three things in place then we are going to be able to do a good job.
As much as I love to meet people and have a good chat, there is no doubt about it that most people lack a sense of belonging, and yearn for that community spirit. While my humanitarian project is to help inspire people to build strong communities we have to start somewhere, even if it is online.
Join me every Sunday afternoon for some good conversation, human connection, and a community that welcomes all.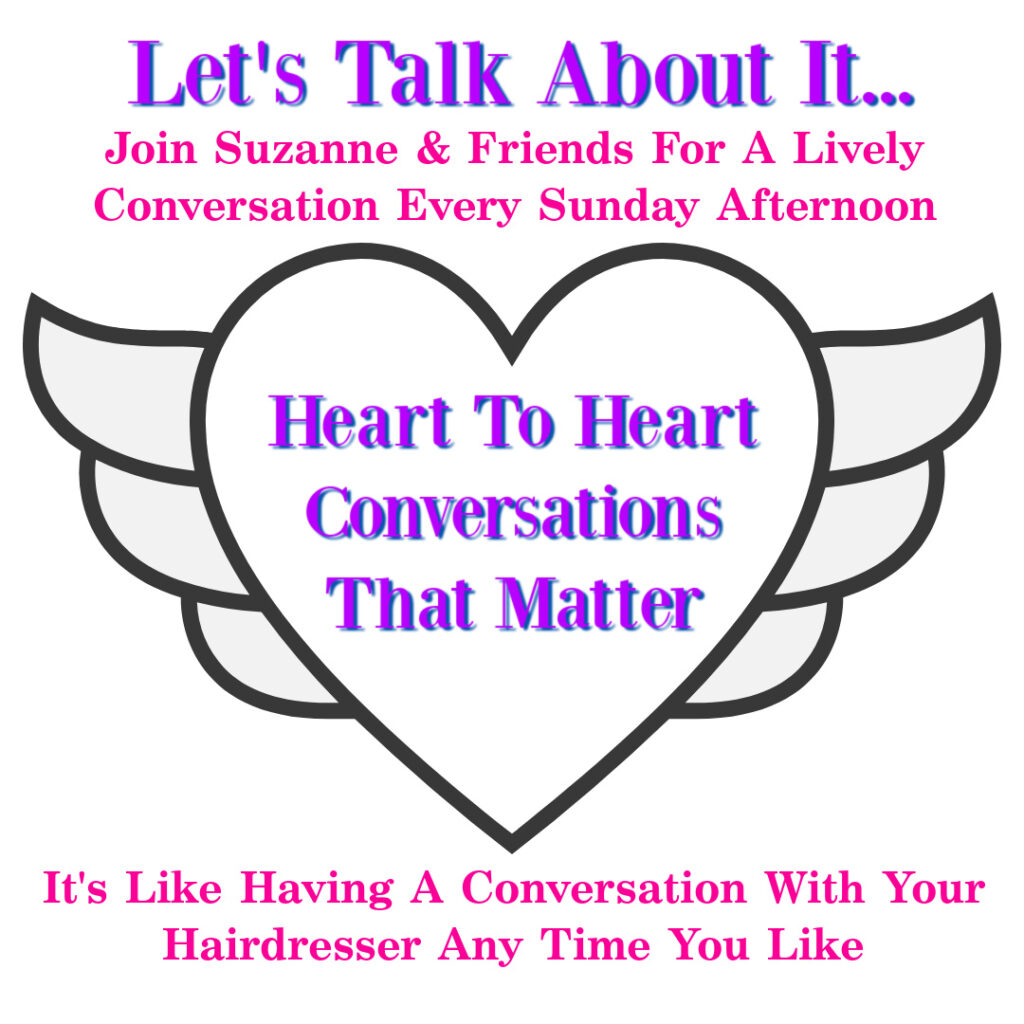 YOU CAN CONTACT ME THROUGH MY EMAIL ADDRESS
If you are interested in a coaching session, or inviting me to be a guest on your show, please email me at: suzannepriceleadership@gmail.com Please put reason of email in subject line otherwise it will not be opened. You may also sign up to receive updates on events and launches. Thank you!
By the way… did I mention that I take photographs of Angels in the sky?